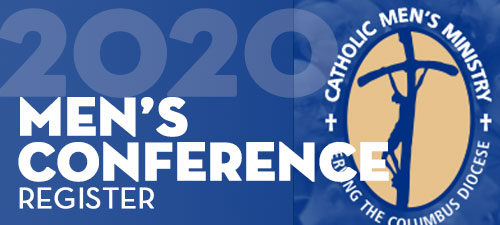 Register for the 2020 Men's Conferences!
Men's Conference is February 22, 2020 from 8AM to 3PM ( Adoration at 6AM ). You can register here: Men's Conference
Speaker bios, schedule and more can be found on the men's website here: CatholicMensMinistry.com
Columbus Men's Conference takes place in Kasich Hall at the Ohio Expo Center.
Invite a friend or family member to join you! 
Archives of past conferences can be found in our Special Features here: Conference Archives