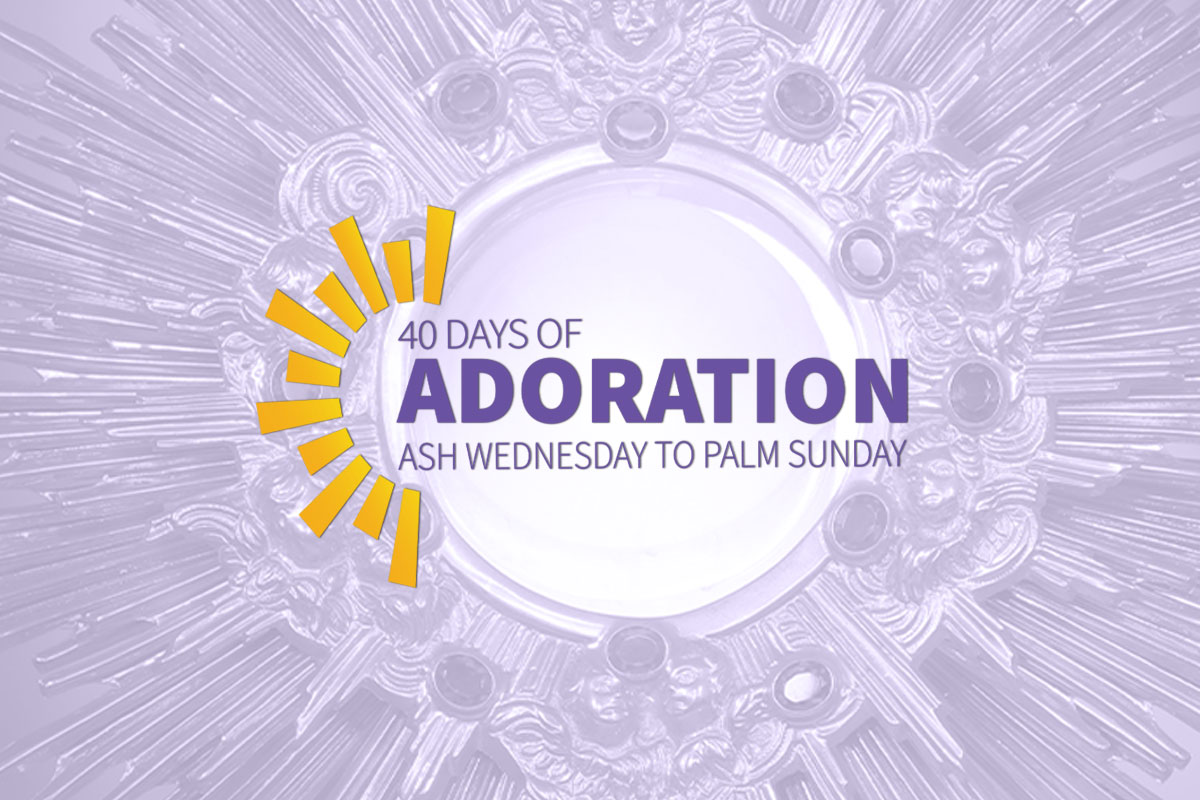 Bishop Robert J. Brennan invites everyone to a time of Adoration this Lent.
Starting on Ash Wednesday, February 17, the Columbus Diocese will launch 40 Days of Adoration. Every day for 40 days, a different parish throughout the diocese will host Exposition of the Blessed Sacrament for Adoration throughout the day.
Click here for the current calendar of participating parishes.
"…He brought his disciples in the garden and he said to them. 'Stay with me. Pray with me.' That's what Jesus is inviting us into during Adoration. When we're in front of the Blessed Sacrament we experience the Lord's presence in a very profound way. To me, that is what I enjoy most about Adoration – having that moment to simply pour out my heart and maybe say nothing, but just be there with the Lord as a
friend." Bishop Robert J. Brennan
What is Adoration?
Adoration is basically the worship of the Eucharist or Blessed Sacrament outside of the Mass. The Blessed Sacrament is displayed in a monstrance on the altar so that all can see and pray in His presence. Anyone can go to Adoration.
What do I do in Adoration?
Keep in mind you are in the presence of Christ. When entering, it is proper to genuflect on one or two knees and to cross yourself, as you would anytime you were in the presence of the Blessed Sacrament. If there are other Adorers, it is respectful to maintain silence. The exception to this is when Adoration is being led as special service where there may be praying as a group or worship music.
While you are in Adoration, this is your special time with Christ. You can pray, read, or even just sit and enjoy His company and friendship.