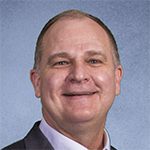 Bill Messerly
Executive Director
A parishioner of St. Paul the Apostle church in Westerville, Bill and his wife Jenny have four daughters. He holds a degree from the University of Dayton and a Master's of Business Administration from Otterbein College. He founded three businesses prior to working at St. Gabriel. His responsibilities at St. Gabriel Radio include general management, business development, and public relations.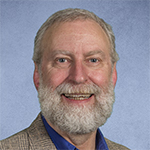 Dave Orsborn, OFS
Assistant Director and Studio Manager
A parishioner of St. Patrick Church in Columbus, Dave and his wife Karol are the parents of three daughters. He holds a business degree from Boston University. His responsibilities include the day-to-day production of the on-air content. Dave is a member of the Secular Franciscan Order.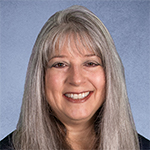 Margi Baker
Accounting Manager / Donor Relations
Margi, along with her husband, Jeff, and daughter, are parishioners of St. Timothy's Catholic Church. Margi received her MBA in Finance from Capital University and her B.S. in Business Administration from The Ohio State University. Her responsibilities include reporting and analysis of donor activity, managing the donor database and daily accounting functions.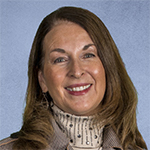 Colleen Lewis
Community Outreach Coordinator
Colleen, her husband, and children, are members of St. Joan of Arc. Colleen earned her Bachelor of Science degree from Arizona State University, majoring in business. She has over 20 years of experience in business-to-business sales. Colleen is responsible for increasing parish awareness of St. Gabriel Radio.