Timeline of St. Gabriel Catholic Radio
August 2005
St. Gabriel Radio, Inc. begins broadcasting on WUCO 1270 AM out of Marysville, Ohio becoming the first and only Catholic Radio station in central Ohio.
February 2007
Acquires an additional station in the Mansfield area, WFOT 89.5.
July 2007
Moves administrative offices to 1585 Bethel Road in Columbus so as to the draw on the resources and commitment from the larger central Ohio area.
December 24, 2008
Begins leasing 1580 AM as the Catholic Radio flagship for central Ohio. The new, larger signal reaches nearly reaches all of central Ohio during daylight hours.
March 2009
Fr. David Sizemore, Chaplain for the Board of Directors, consecrates St. Gabriel Catholic Radio to the Sacred Heart of Jesus through the Immaculate Heart of Mary. The enthroned images are prominently placed in the studio and the Sacred Heart of Jesus prayer is recited at all Board meetings.
May 2009
Intensive effort to market the new 1580 AM signal within the Catholic community. Moves offices to 4673 Winterset Drive to upgrade the studio and improve access and parking for volunteers.
April – December, 2009
Over 500 supporters become sustaining members ($20 a month) providing a solid financial step. The long-term goal is 1,200 sustaining members.
October, 2009
Bishop Frederick Campbell, in conjunction with St. Gabriel Catholic Radio, begins providing weekly addresses on St. Gabriel Radio.
January, 2010
St. Gabriel Catholic Radio begins broadcasting the Local Spotlight Show featuring the people, news, and events that show the light of Christ in Central Ohio.
Spring 2011
New, locally produced programs are produced to fulfill our mission to build up the local Body of Christ: Answering the Call, The Catholic Doctors, and Zeal for the Kingdom.
Fall 2011
St. Gabriel Catholic Radio announces an effort to purchase AM 820, the former home of WOSU-AM.
December 17, 2011
St. Gabriel Catholic Radio begins broadcasting on its new permanent home, AM 820.
August 2012
Begins publishing the Messenger newsletter.
December 2012
Listener support reaches an all-time high with 823 sustaining members. We only need an additional 377 sustaining members to go to reach our goal of 1,200 members.
July 2013
Mount Carmel launches Channel 35, bringing AM 820 to Mount Carmel East, West, and St. Ann's Hospitals.
October 2013
Introduces Listen & Learn web resources, inspirational audio clips and reflection questions for teens and adults. The best Catholic evangelists share the Faith in ways that lead us to a conversion of heart and a deepening of Faith.
November 2013
Marks first full year of the Messenger, a quarterly print newsletter mailed to St. Gabriel Catholic Radio's listener family.
December 2018
St. Gabriel Catholic Radio announces efforts to purchase 88.3 FM in New Boston, Portsmouth.
January 2019
St. Gabriel Catholic Radio expands broadcasting to its new station, 88.3 FM, serving the Portsmouth area.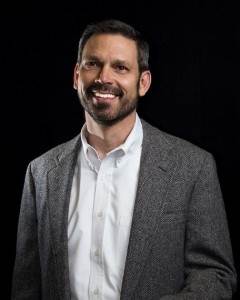 "…we thought if there were this many people who don't understand [the faith], maybe we need to work harder at getting the message out there."
Christopher Gabrelcik, Founder