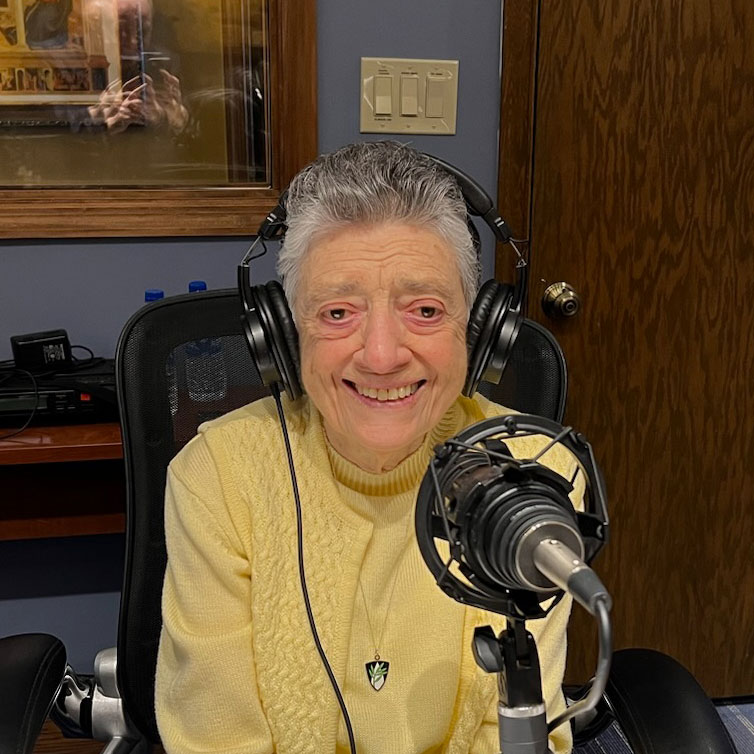 Sr. Louis Mary Passeri O.P. of the Dominican Sisters of Peace
February 22 – 24
Louis Mary is a Dominican Sister of Peace. She has been involved in education for 50 years and presently does spiritual direction and ministers at the Center of Dominican Studies at Ohio Dominican University. She is the author of the just released book, Gathered Fragments of reflections, stories and liturgical seasons, a collection of Scriptural reflections and stories.
Visit oppeace.org to learn more about the Dominican Sisters of Peace.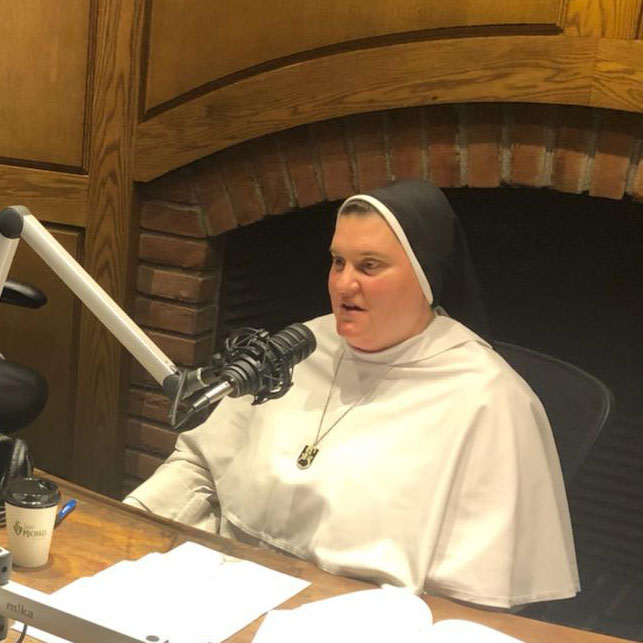 Sr. John Paul O.P. of the Dominican Sisters of Mary
February 27 – March 3
Sr. John Paul, O.P., is the principal of St. Michael's School. Her experience includes teaching at the elementary and secondary school levels, and she has also worked in the areas of non-profit, mission advancement, technology and education. The Sisters are continuing the tradition of Dominicans educating and witnessing to the vocation of religious life in Ohio, which dates back to the 19th century. To learn more about the Dominican Sisters of Mary visit here.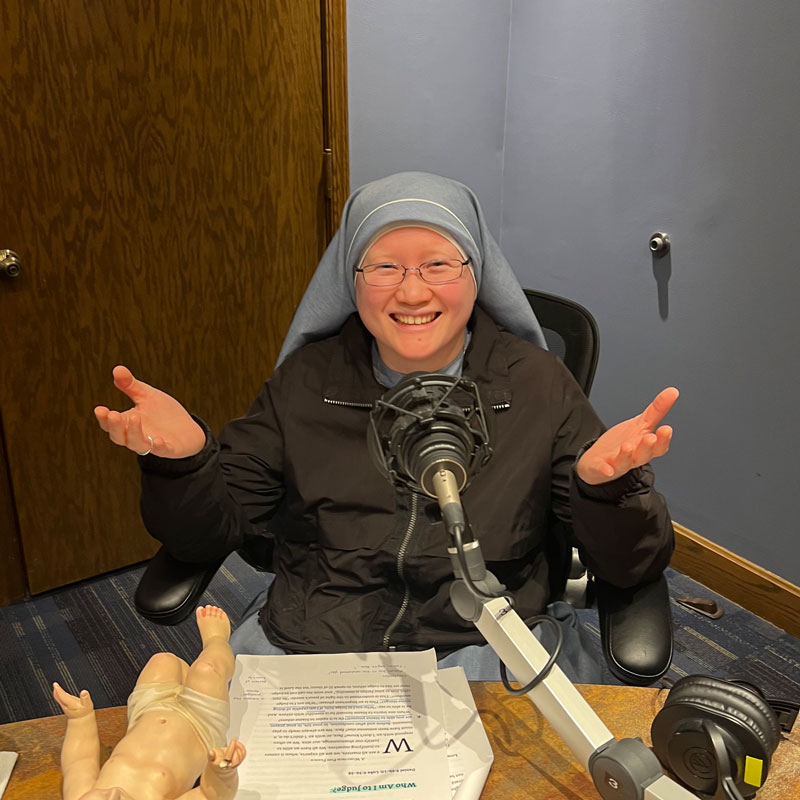 Sr. Chiara of the Sisters of Leaven of the the Immacualte Heart of Mary
March 6 – 10
Sr. Chiara is currently serving in the Scioto Catholic Consortium of Parishes and Notre Dame Elementary and Notre Dame High School. To learn more about her order, visit lihmsisters.org.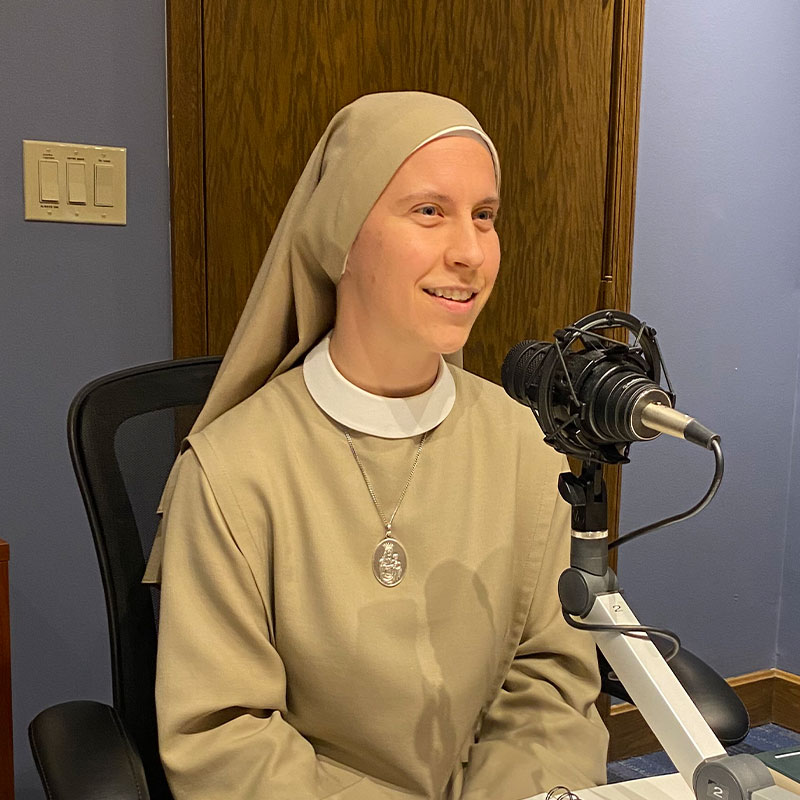 Sr. Maria Ecclesiae of Daughters of Holy Mary of the Heart of Jesus
March 13 – 17
Sr. Maria Ecclesiae's order are focused on the Eucharistic Heart of Jesus. They seek to make the Most Sacred Heart of Jesus loved everywhere, through apostolic works, with the purpose of regenerating society according to evangelical values. You can learn more about her order here: hsmcj.org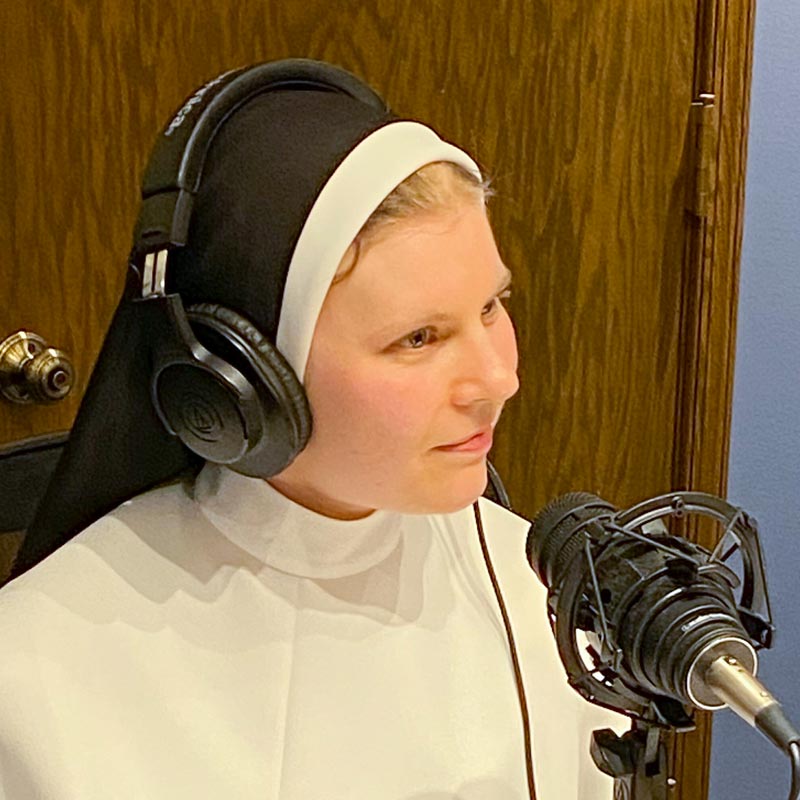 Sr. Felicity Wolf O.P. of Dominican Sisters,
Immaculate Conception Province
March 20 – 24
Sister Felicity of the Dominican Sisters of the Immaculate Conception Province is a Theology teacher at Bishop Hartley High School. Her order spreads God's Kingdom through education, evangelization, and aid to the suffering. To learn more about them, visit their website sistersop.com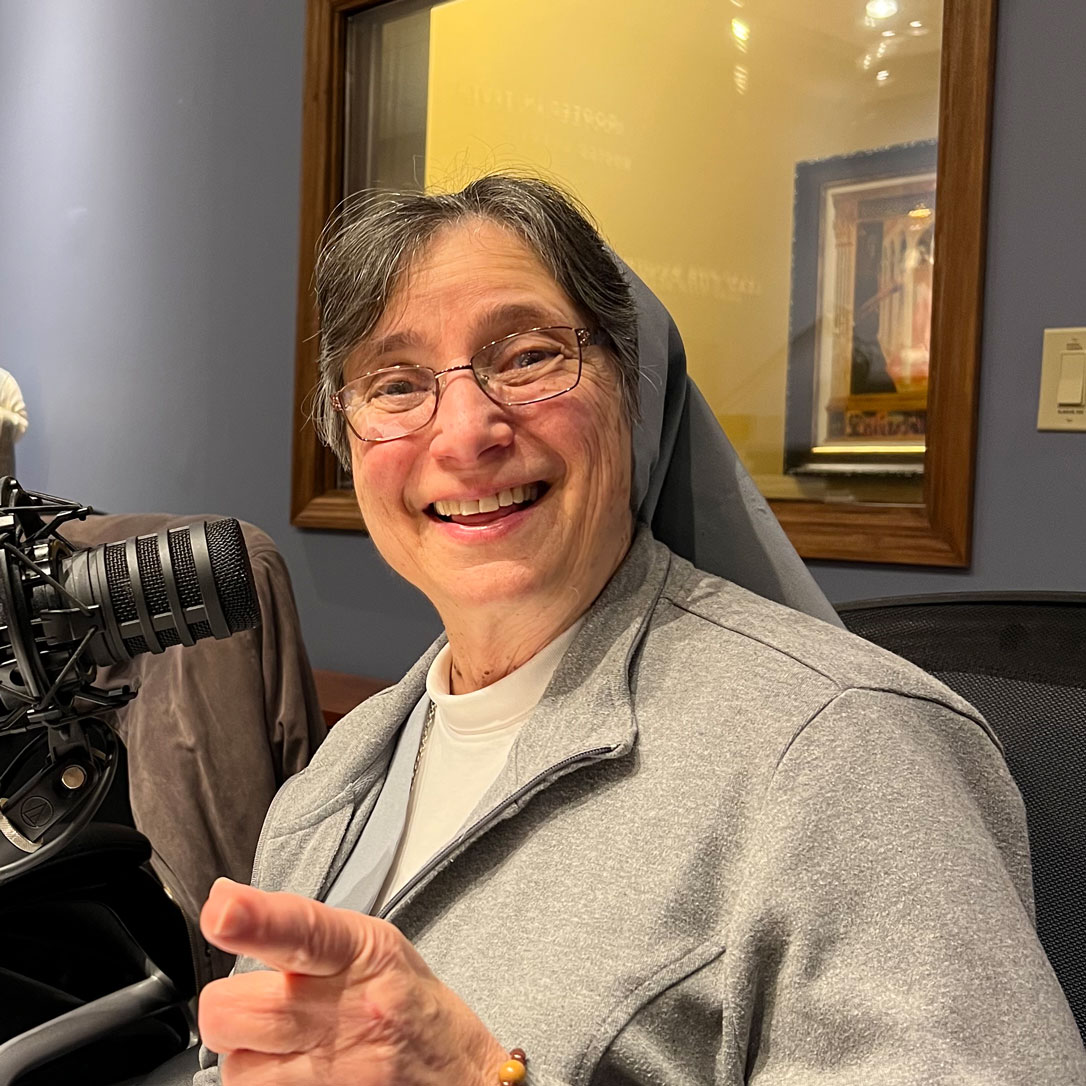 Sr. Loretta DeDomenicis, FMA of the Salesian Sisters of Saint John Bosco
March 27 – 31
The Salesians put Jesus and young people at the their mission's center and Sr. Loretta can be found living this mission at St. Francis DeSales High School. Her order is dedicated to the education and evangelization of young people and their families through schools, camps, retreats, and anywhere else they are needed. You can find out more about their mission here: salesiansisters.org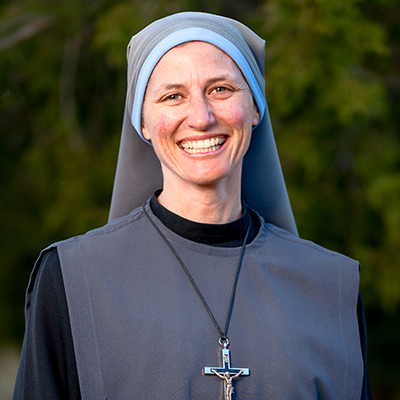 Sr. Ana Chiara, of the Franciscan Disciples of the Lord Jesus Christ
April 3 – 7 (Holy Week)
The Franciscan Disciples of the Lord have a symbol that embodies their calling: The Cross is our symbol and under it "LOVE." Called to witness to the Gospel, Sr. Ana Chiara and her order, seeks to draw all people into a personal relationship with Jesus through the transforming power of the Holy Spirit. The sisters follow a deep life of prayer, praise, and on-going conversion in loving commitment to one another. You can learn more about Sr. Ana Chiara's order here: disciplesofthelordjesuschrist.org