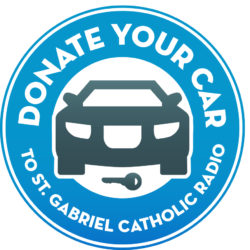 St. Gabriel Catholic Radio accepts cars, trucks, and vans.
Please fill out the form below and click submit when you're done. We will contact you within two working days of your submission.
You may also give us a call at (614) 459-4820.
We will contact you to confirm your donation and provide instructions on filling out the title. We will also provide you with a receipt for use with tax preparation.
Thank you and God bless!