No Fear In Love – October 23,2021
8AM to 5PM at Saint John Neumann Parish in Sunbury, Ohio.
CCYAC brings together hundreds of young adults in prayer, fellowship and the opportunity to encounter Christ in a transformative way.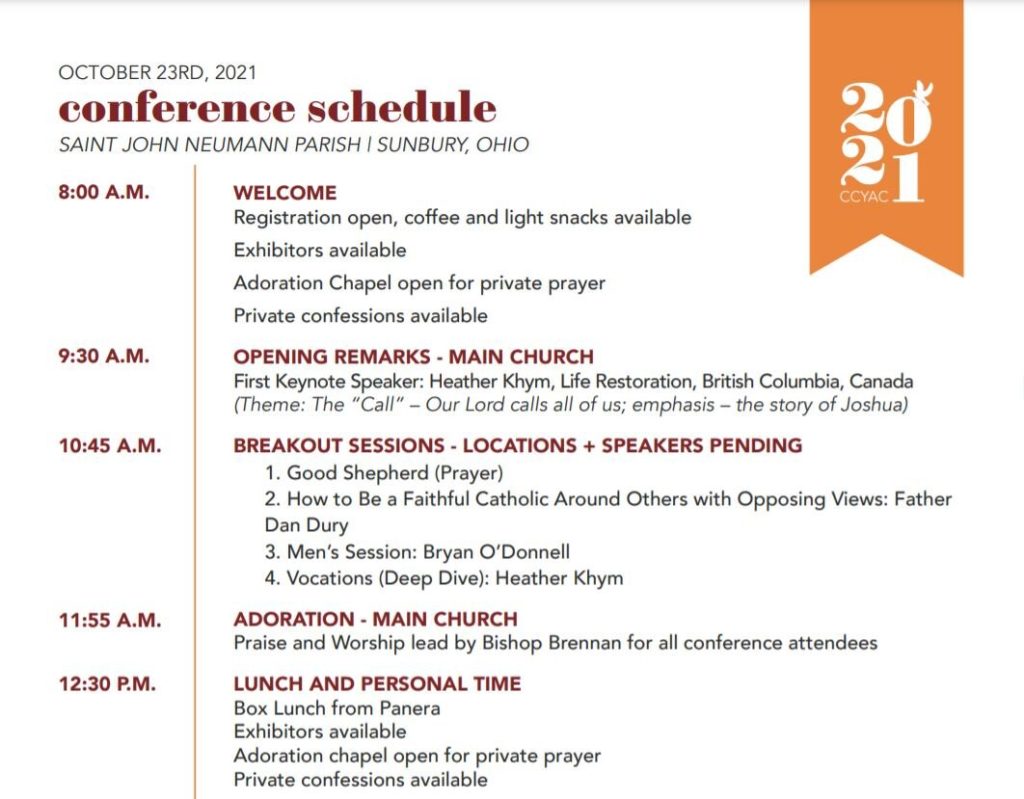 Learn more about the speakers and exhibitors. Or visit the CCYAC website here.