Athens FM 106.7
Through God's grace and the support of our radio listeners, St. Gabriel Radio has thrived over the years. We started with a small station in Marysville, Ohio in 2005. Next, we purchased our flagship station, AM 820, in Columbus in 2011 and then added FM 88.3 serving Scioto County in 2019.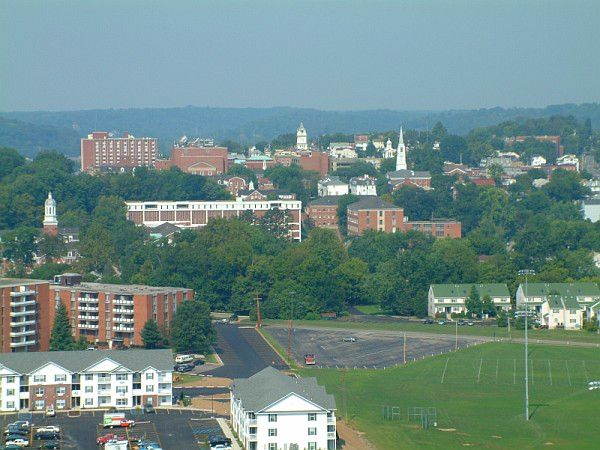 Beginning on All Saints Day, November 1st, 2023, St. Gabriel Radio has expanded into Athens, Ohio on FM 106.7. The new station is being operated by St. Isidore Media and will carry St. Gabriel Radio programming. Along the State Route 33 corridor, AM 820 reaches as far as Nelsonville but not to Athens. With this expansion, Athens will now receive Catholic radio 24 hours per day, 7 days a week for the first time.
By adding the FM 106.7 signal to our network of stations, we will reach an additional 40,000 souls, which includes 18,000 students at Ohio University. Ohio University is the first public university to serve Ohio, founded in 1805.
Image credit: OHIO fan at the English-language Wikipedia, CC BY-SA 3.0, via Wikimedia Commons
---
Tower Site Clean-up!
On Saturday, November 4th a group of Knights of Columbus members in Athens cleaned up the tower site for the new St. Gabriel Radio Affiliate on FM 106.7. The clean-up crew was led by Greg Savoldi, the St. Gabriel Radio engineer, and included clearing brush and trees, taking down unused cables on the tower, cleaning up the inside and outside of the building, installing new equipment, and painting and structural repairs. The team is so excited to bring the Catholic faith to the airwaves in Athens!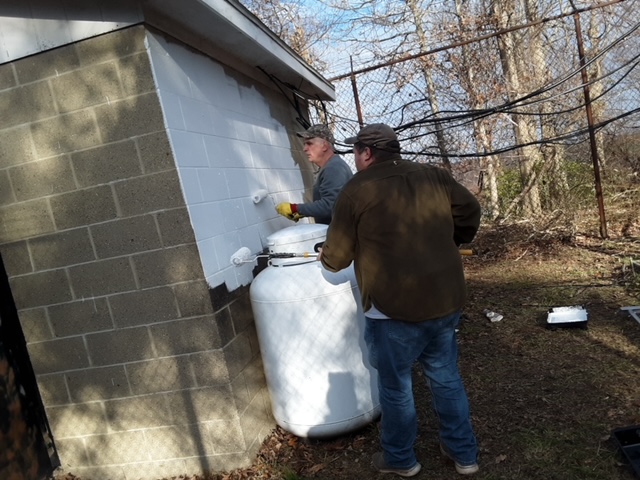 Photos courtesy of Jeff Niese.