"The Holy Rosary is the storehouse of countless blessings." -Blessed Alan de la Roche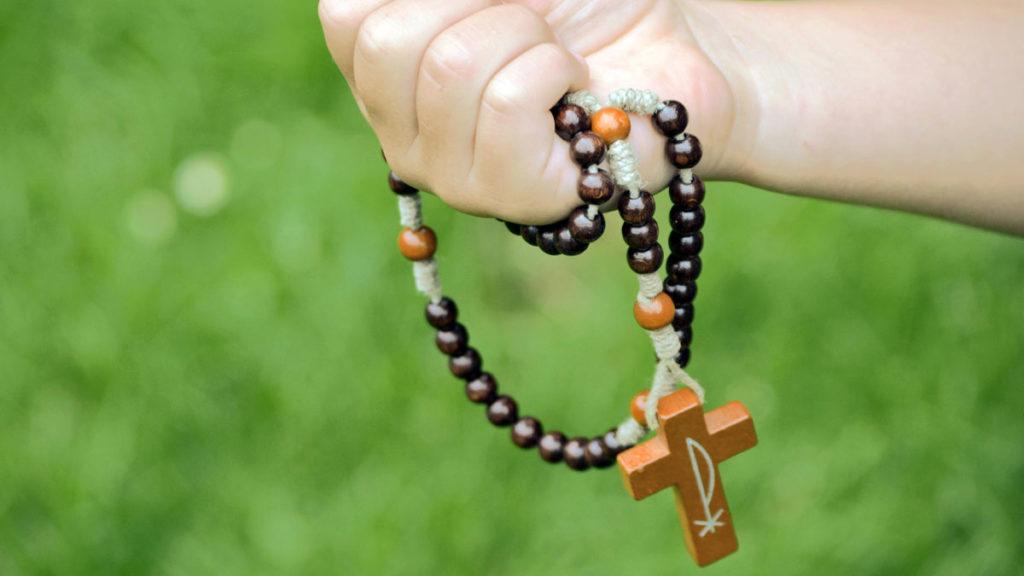 The Rosary is powerful prayer. Not only does it teach one about Jesus through the contemplation of each one of its Mysteries but the repition can bring restfulness and peace.
It is perfect for individual reflection and also for praying as a family.
"The Rosary is the most beautiful and the most rich in graces of all prayers; it is the prayer that touches most the Heart of the Mother of God…and if you wish peace to reign in your homes, recite the family Rosary." -Pope Saint Pius X
If your family has never prayed the Rosary together, or you have young children, you might start simply by saying one each of the three basic prayers of the Rosary: the Our Father, Hail Mary, and the Glory Be.
Or you could start with just one decade of the Rosary: 1 Our Father, 10 Hail Marys, & 1 Glory Be while thinking about one the Mysteries.
Finally, working up to saying the full prayer together.
Finding that special time for your family to say the Rosary is a sure way to make it a habit. For example, try saying it on the way to church on Sunday, or on the drive to school, after a Sunday meal, or every birthday.
Resources on praying the Rosary
From Dynamic Catholic: Rediscover the Rosary
From Welcome His Heart: How to Pray the Rosary
Bishop Robert Barron (3.5 min) "How to Pray the Rosary" Video
Messages of Hope Podcast: Pray Along with Fr. Stash Dailey